Certyfikat Naturalnej Inteligencji.
Ze względu na brak jakichkolwiek regulacji prawnych i społecznych dotyczących konieczności oznaczania pochodzenia i stopnia sztucznego przetworzenia treści intelektualnych i multimedialnych w internecie. W tym stopnia ingerencji w wizerunek człowieka, jego przekształcony komputerowo wygląd. Realność zaistnienia zdarzenia i sceny. Ze szczególnym uwzględnieniem treści pochodzących z generatorów tzw. "sztucznej inteligencji" – pozostawiam tu stopkę odautorską, manifest i deklarację o następującej treści.

"Zdjęcia, teksty, pomysł na tą stronę, oraz cała jej zawartość powstała całkowicie w procesie doświadczania rzeczywistości. W umyśle, talencie i wyobraźni człowieka. Jest wynikiem i efektem reakcji emocjonalnej na rzeczywistość. A wraz z nią, chęcią podzielenia się tym doświadczeniem z innym człowiekiem za pomocą mediów i współczesnych narzędzi komunikacji cyfrowej. Nie została dotknięta i przetworzona żadną protezą w postaci sztucznej inteligencji. Wchodząc na tą stronę, zastajecie tutaj realny świat istniejący w chwili dokonywania twórczego aktu jego rejestracji aparatem fotograficznym. Akt ten jest twórczy w zakresie decyzyjności rejestracji sceny, ustawienia światła lub przetworzenia barw, do jakiego dochodzi za pośrednictwem chemii kliszy fotograficznej i procesu jej digitalizacji skanerem fotograficznym lub nieznacznej korekcji barwnej w programie do edycji zdjęć cyfrowych"

© Jacek Gąsiorowski, 10 Marzec 2023.
..
Bio and artist statement
Jacek Gąsiorowski. Born in 1972. Commercial and personal photographer. Workshops lecturer. Working as a journalist and columnist for Digital Camera Polska for over the 6 years.
Started in photography from personal, artistic portraiture. Today working as a business portraiture, advertising photography, reportage, still life, packshots and weddings too. Working and traveling across the Europe.
For the complete wedding portfolio, please check my dedicated website: SLUBNESTUDIO
June 2012 – © UEFA EURO 2012 TM Official Photographer based in Kyiv Ukraine
---
Exhibitions:
* February 2023 – Shortlist finalist Sony World Photography Awards 2023 professional contest. Category "Portfolio"

* June 2021 – Wojnowo Festiwal – summer group festiwal in Wojnowo village near Ruciane-Nida
* October 2012 – a personal exhibition in Domoteka Interior Decoration Center in Warsaw "Norwegian Mood"
* July 2012 – a participant of group exhibition "101 photographers – A glimpse at Photo Vogue"
* March 2012 – a participant of group exhibition in Center of Art and Culture in Konin as a shortlist finalist of "Ogolnopolski Konkurs Fotograficzny "Zapamietane"
* February 2012 – a participant of group exhibition in Accademia Apulia in London as a shortlist finalist of "Migration, Stories of a Journey project"
* September 2009 – Solo exhibition "Kadry Zastane / Sight Frames" – "Obora Gallery"
* October 2008 – LEE "Make a history" campaign – publications in European press magazines for women
* May 2008 – Group exhibition "Green Shades" with "Toystories" series – Museo di Milano/Milan/Italy
* April 2008 – Solo exhibition "Portraits" – Melon Gallery in Warsaw
* November 2007 – Solo exhibition on the Gliwice Month of Photography
* October 2007 – "PhotoArt" magazine – publication of portfolio in the 10/07 issue
* April 2007 – "E-den" – cover photo in the polish edition of this book
* March 2007 – "Migawka Jazz Club" in Warsaw – solo exhibition of "Sea/Landscapes" series
* September 2006 – "Between Us Cafe" in Warsaw – solo exhibition of "Toystories" series
---
Works available in:
* Galleray
* Artlica
---
Newspapers publications:
* From February 2011 journalist and columnist at Digital Camera Poland photography magazine. Portraiture session published as a illustration for the interviews. Personal, archive works published together with feuilleton
* Participant of Unlimited Grain 2011 photography book
* Publication in Italian Vogue, September Issue
* Calendar 2011 for a Poland Ministry of Culture and National Heritage
* Interview and portfolio presentation in Polish edition Digital Camera magazine
* Interview and portfolio presentation in Czech magazine PhotoArt, october '07 issue
* Cover book "Eden" wydawnictwa "Dwie Siostry"
---
Internet publications:
* january 2014 – online exhibition on Journal Photographique
* november 2013 – online exhibition on C-41 website
* may 2013 – internet magazine Pokochaj Fotografie
* february 2009 – shortlist finalist of LEE "Make a history" campaign
* november 2007 – online exhibition on http://180degree/ magazine {dead serwer}
* march 2007 – online exhibition on http://180degree/ magazine {dead serwer}
* august 2006 – online gallery dedicated for selling prints http://irisf64.com/ {dead serwer}
* july 2006 – online exhibition on http://transindex.ro/
* may 2006 – online exhibition on Webesteem
---
Poniżej najnowsze wpisy na blogu
Ewa
Muzyka – najdoskonalsza forma sztuki ujęła to uczucie jednym taktem, jednym tonem. Każdy, kto …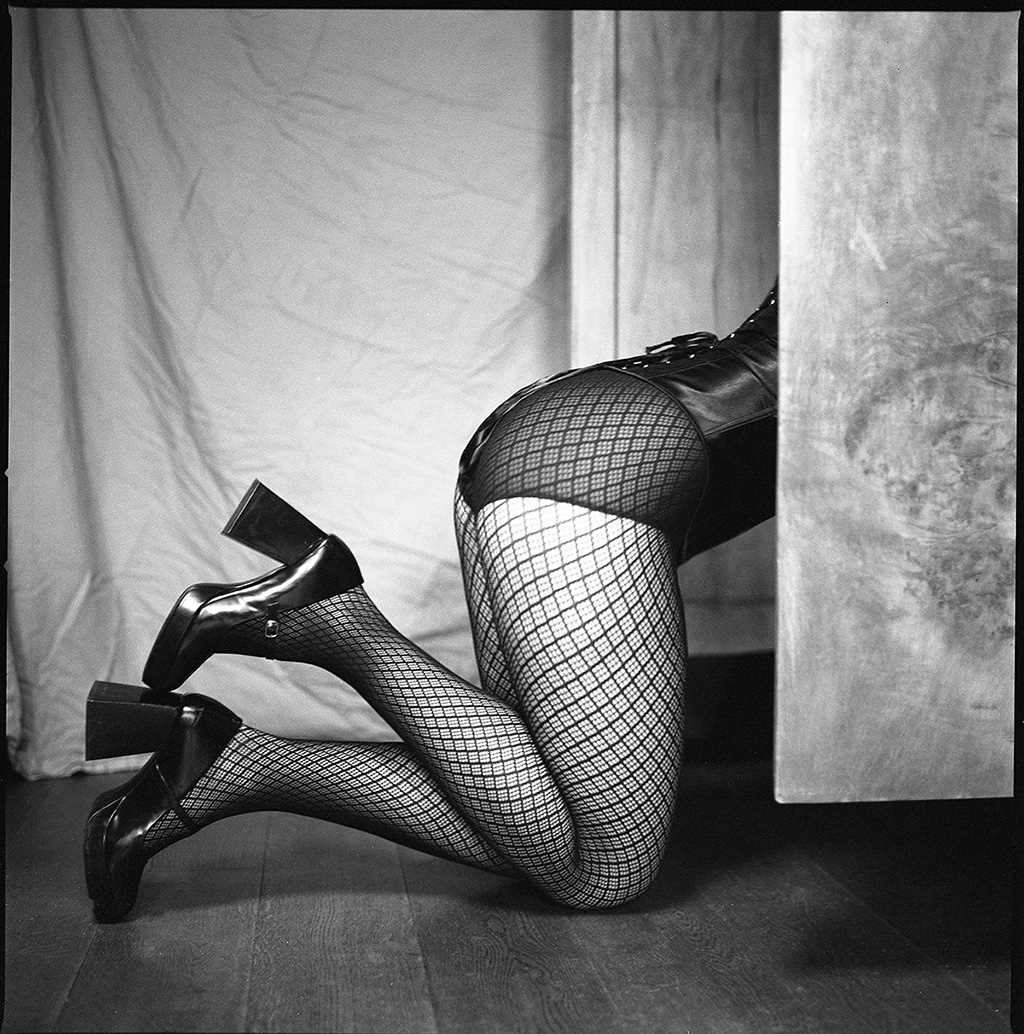 Ewa
Prowadzimy ten dialog i zabawę chyba od niepamiętnych już czasów. Wciąż w tym samym stanie. Gdy jest…